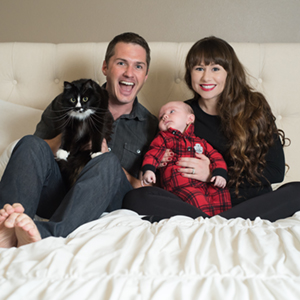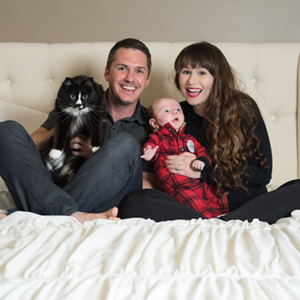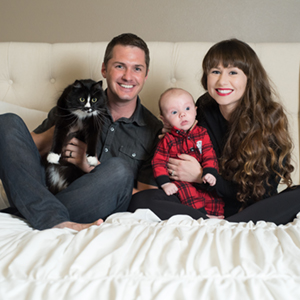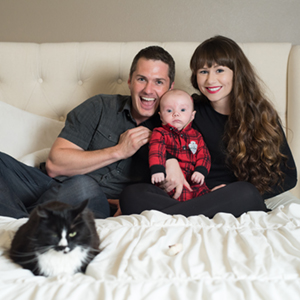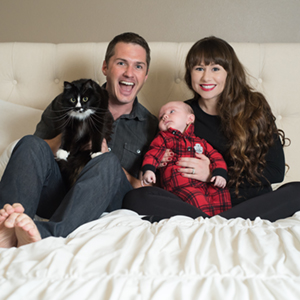 Quinn Burke, Wedding Photographer
Our stories came together in 2006. That summer I left my job at a local community college to backpack Europe, citing the need to get away and a quarter-life crisis of sorts. I returned home in November, a bit shaggier than normal and without much direction of what to do next. I stopped into a Starbucks to pick up a job application, and there she was…
The most beautiful girl, with deep blue eyes and a purely genuine smile that lit up the room. Her name was Katy, and unbeknownst to me I had somehow caught her attention as well. On December 24, 2006 we worked our first shift together. Three weeks later we had our first date, a day trip to the beach in Lincoln City. And exactly two years after that first date I asked her to marry me.
We were married in Salem on July 30, 2009 in front of a large group of family and friends. That was the day our stories merged into one, when the stories of Quinn Burke and Katy Walker became the story of the Burke Family.
The chapter after our wedding tells of us starting full-time graduate school and continuing to work part-time. We were busy and we were poor, but never happier. Over the next several chapters we adopted a cat, traveled to Europe and southeast Asia, started new careers, hosted dinner parties, binged through every episode of The Office, celebrated accomplishments, mourned losses, moved, learned that we both really like wine and cheese, and year by year grew closer to each other.
On Christmas day, 2015 we surprised our family with a secret - Katy was pregnant! A new chapter was beginning, where all of sudden we were becoming parents and our family was growing. Our baby boy was due August 24, 2016, and on July 26 Maxwell Quinn was born (yes, a month early) after a brutal fifty-six hours of labor. I'm sure Katy would say it was well worth the pain and discomfort 😉
We still have many unwritten chapters, and as the pages of our story pile thicker we begin to see things from previous chapters differently. As with any well written novel, the characters grow, events in the past give hints of what is to come, and the trials that were once faced with uncertainty become evidence of God's providence. This is our story.
Let's talk about your story